Altavoz de monitor de escenario
Sistema de monitor de escenario de 2 vías de 15 pulgadas Altavoz coaxial de baja frecuencia
Max SPL: 138 dB
Bandwidth: 55 Hz- 20 KHz
Transducers: LF 15" , HF 3"
Weight: 21 kg / 46 lb
Directivity: H: 60° V: 40°
Descripción
XT15 HIQ 2 way stage monitor system coaxial speaker
Usable bandwidth (-10 dB)
55 Hz – 20 kHz
Maximum SPL
138 dB
Nominal directivity (-6 dB)
Vertical: 60° symmetric
horizontal: 40° symmetric
Monitor angle
Without risers: 35°
with risers: 55°
Transducers
LF: 1 × 15″ cone driver
HF: 1 × 3″ diaphragm compression driver, neodymium
Acoustical load
Load bass-reflex
laminar venting technology
ellipsoidal waveguide
Nominal impedance
LF: 8 Ω
HF: 8 Ω
Connectors
IN: 1 × 4-point speakON
LINK: 1 × 4-point speakON
Rigging and handling
2 handles
5 threaded inserts
2 × 35 mm pole sockets
Weight (net)
21 kg / 46.3 lb
Cabinet
FIrst grade Russian birch plywood
Front
Steel with anti-corrosion coating
acoustically neutral 3D fabric
Finish
Dark grey brown
FEATURE
►
Laminar Ventilation Technology is a progressive ventilation design that greatly reduces turbulent noise, thereby increasing output capacity.
►
Strong vocal impact with high immunity to feedback
►
Controlled H. and V. directivity with ellipsoidal waveguide.By providing a distinct coverage angle for both vertical and horizontal dimensions, it extends the versatility of the enclosures, as well as improving control over the reverberant field.
►
Clear low-frequency power with the laminar venting technology
►
XT15 HiQ features four runners on the bottom to protect the enclosure.
►
XT15 HiQ features risers that allow to change the monitor angle from 35°to 55°relative to the vertical.
►
XT15 HiQ can be fitted with a short U-bracket or a long U-bracket. The brackets are secured in the enclosure inserts with two threaded knobs.
►
And The threaded knobs feature a washer as a safety to avoid the accidental loosening of the knob.
►
U-bracket or Fasteners can be used for flying,wall-mounting,ceiling-mounting.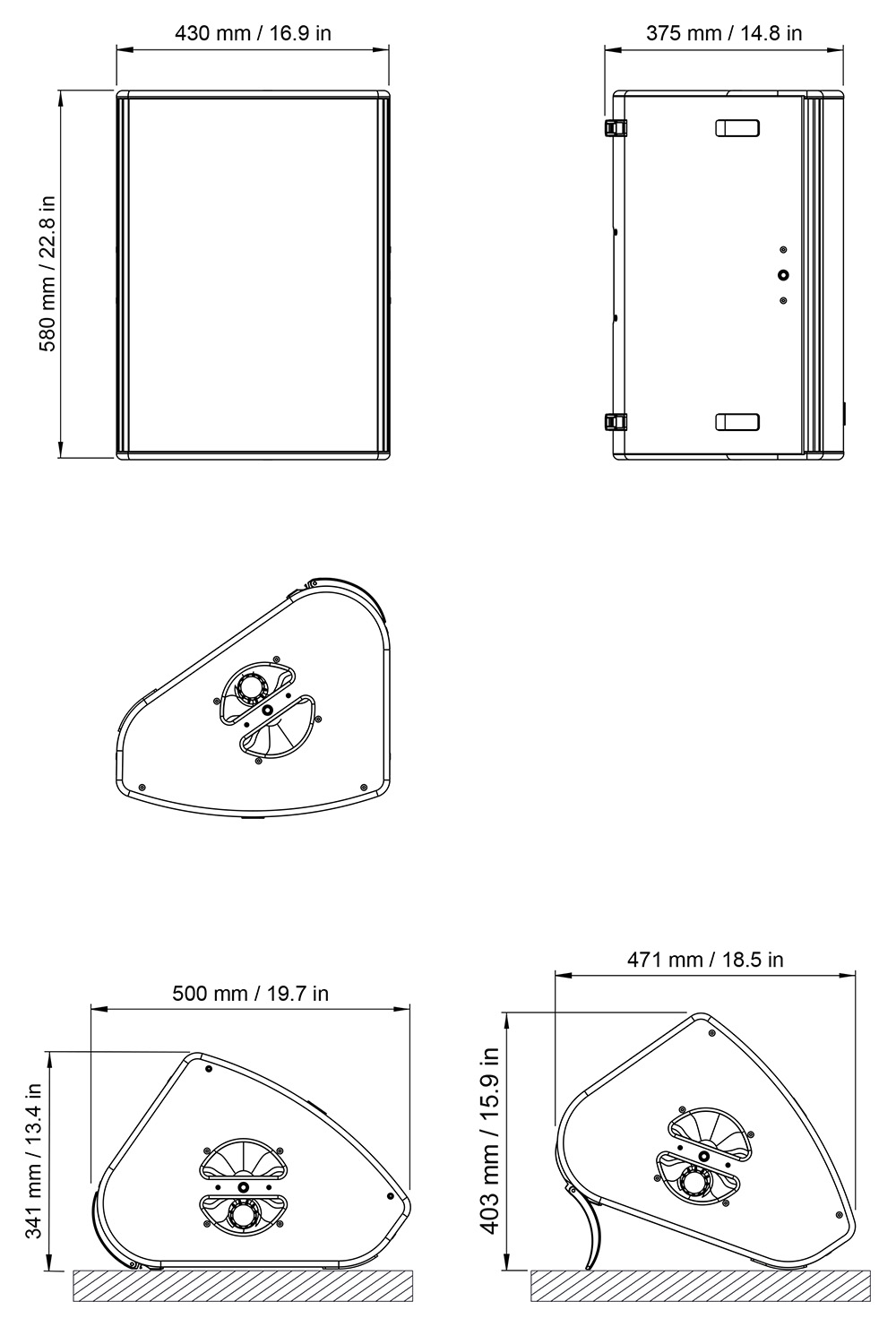 XT15 15 INCH MONITOR SPEAKER IN FACTORY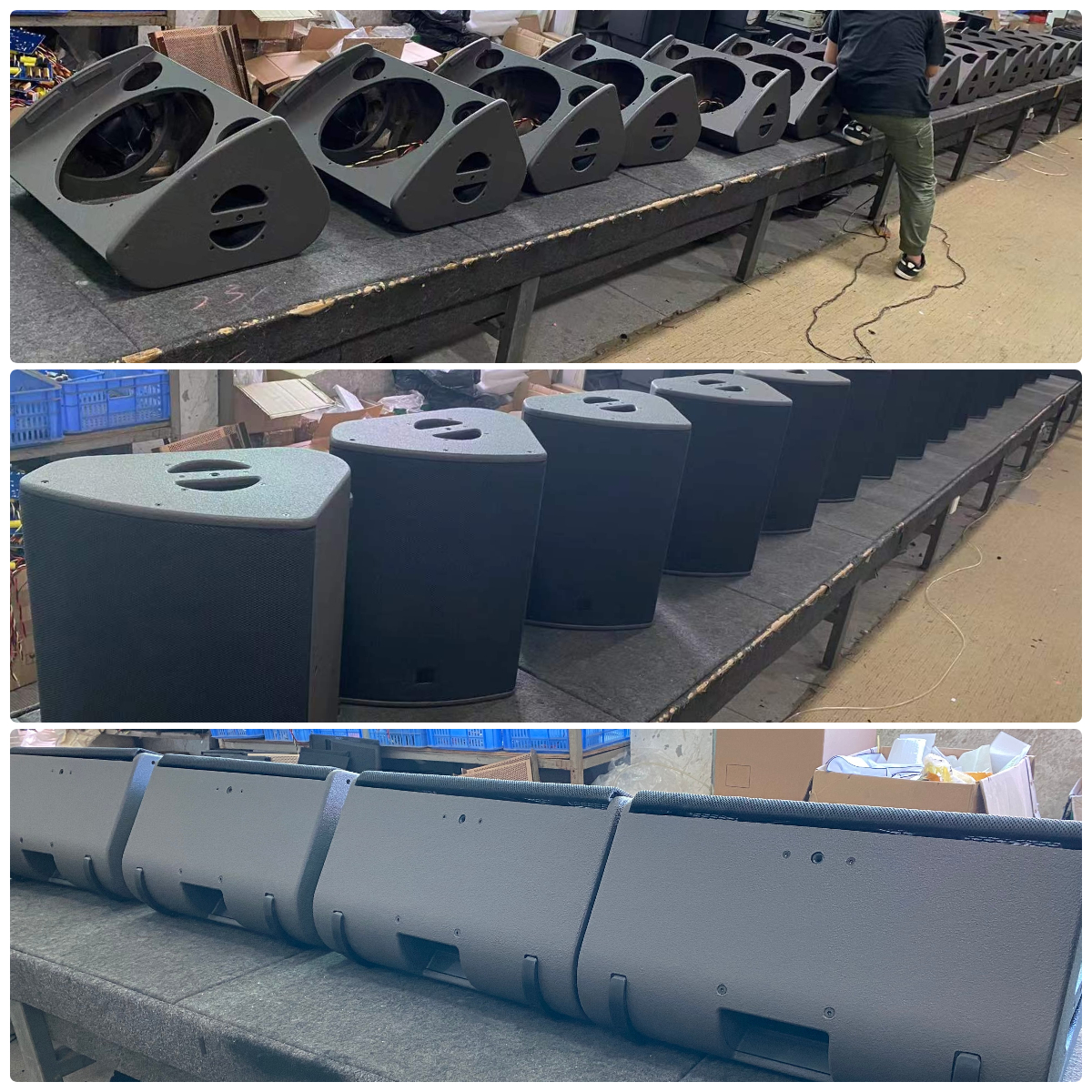 RELATED PRODUCT
QF-15 15 inch
stage monitor speaker

15 Inch SY-15
Monitor Speaker

COX-5.4 5 INCH

LINE ARRAY SPEAKER

V932 12 INCH
line array speaker

A15 wide 15 Inch
line array speaker