¡Sinbosen da la bienvenida a los estudiantes nigerianos para que vengan a estudiar!
: 258
: 2023-10-25 18:30:17
With the continuous deepening of the "One Belt, One Road" initiative, the level of opening up of my country's higher education to the outside world has been continuously improved, and the number of international students in China has been expanding. General Secretary Xi Jinping emphasized at the 2022 Boao Forum for Asia that China will adhere to the goals of high standards, sustainability, and benefiting people's livelihood, and actively promote high-quality joint construction of the "Belt and Road". Deepening the research on the school-enterprise cooperation training model for international students from universities in China under the "One Belt and One Road" initiative will not only help promote the education and training of international students from universities in China but also help promote cooperation and exchanges between universities and enterprises. It is an important measure for universities to respond to international challenges and strengthen the cultivation of international talents.

In response to General Secretary Xi Jinping's call for the "Belt and Road Initiative" and the President of Nigeria's visit to China to attend the summit, Sinbosen also welcomed Nigerian students to visit, in response to friendly national cultural exchanges between countries.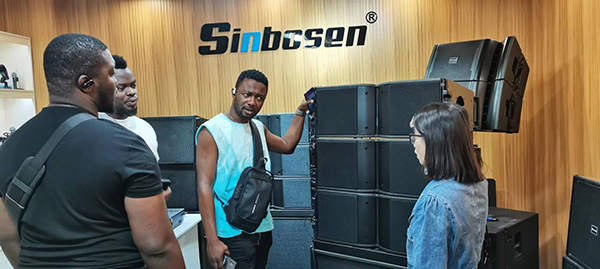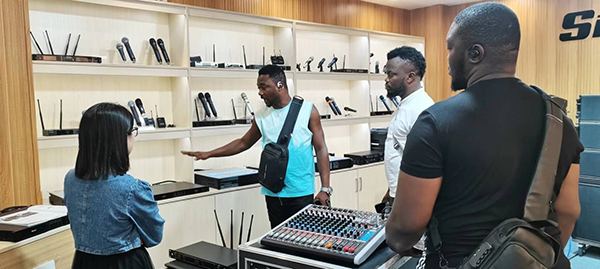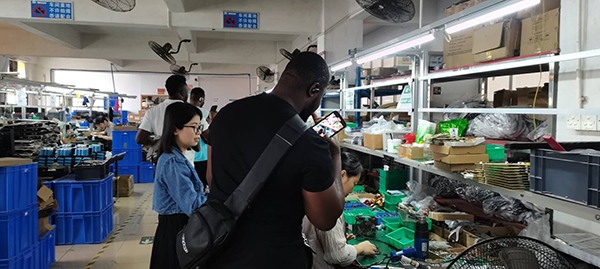 Sinbosen provides international students with a platform for learning, practice, and work exchange. We have prepared detailed explanations of industry knowledge such as speakers, amplifiers, and microphones, so students can ask questions and get answers at any time. Each student performed practical operations on the connection and matching of sound systems as if they were immersed in the "sound stage industry". The factory practice made the students marvel at the finesse and complexity of production. "Only when you are in the production line can you feel the charm of the manufacturing process of each product"! "This is different from the small home speakers we usually come into contact with, which are all huge. Their sound is very shocking, which made me have a strong interest in live music again."
Sinbosen makes an effort to cultivate "high-quality international talents with solid theoretical knowledge, strong practical ability, smooth work communication, and broad international vision" in colleges and universities. Through this visit and study, Sinbosen hopes that the students will gain something and that every student will have a bright future!
---
Contact us:


sales2@sinbosen.com
Whatsapp:https://api.whatsapp.com/send?l=en&phnoe=8616676738225
Website:https://www.sinbosenaudio.com/